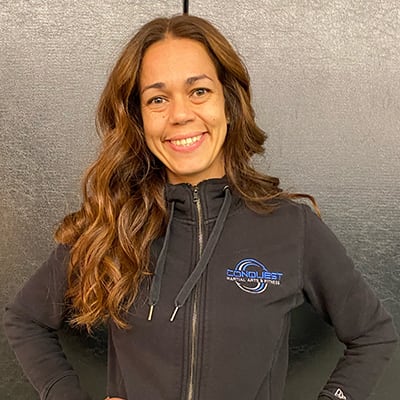 Ana Paula De Olivera
Ana teaches our ABC's class and Fight Fit classes. She has been working in Fitness and Physical Education since 1997. Ana's approach with coaching her students is to educate and empower them to accomplish their goals. She will motivate you to do "just 10 more!"
Ana is currently teaching (zoom-only) ABC class on Monday, Wednesday and Fridays at 3pm. She also teaches the Fight Fit classes in Pasadena at 6pm on Tuesday and Thursdays.