Get Ready for Elite Competition With Conquest Martial Arts & Fitness' MMA Training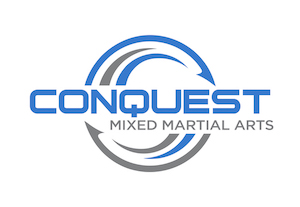 Whether you are looking to learn valuable self-defense skills, train for the cage, or just try out an efficient total body workout, our MMA classes at Conquest Martial Arts & Fitness in Millersville and Severna Park are perfect for you. Build the most functional strength possible with this discipline, which teaches you to use every inch of your body in an attempt to take down your opponent.
Conquest Martial Arts & Fitness Is Home To The Best MMA Instructors
Made famous in recent years by the UFC, MMA fighting is a longstanding discipline in the martial arts with a focus on combination attacks and a value on speed and agility. At Conquest Martial Arts & Fitness, you'll learn everything you need to know while pushing your body to a fitness and strength like you've never seen.
Benefits of MMA include:
Ripped, toned muscles across your entire body
Practical strength that can carry over into all aspects of your life
Unbelievable cardiovascular endurance
Well rounded self defense and technical training
Whether you're looking to see what MMA is all about or you want to join the professional ranks, our highly skilled MMA instructors in Millersville will help you reach your goals. Conquest Martial Arts & Fitness is home to a staff of caring, intellectual, and incredibly accomplished coaches who will push you every day.
Get Started Today With MMA Training At Conquest Martial Arts & Fitness
Are you ready to challenge yourself? Give our MMA Classes a try and enjoy all the benefits that come with it. To sign up now or to learn more about Conquest Martial Arts & Fitness MMA schedules in Millersville, Severna Park, or beyond, simply fill out the form on your screen now and a member of our staff will be in touch soon!