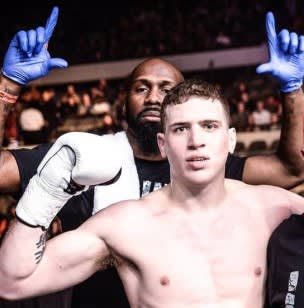 Pat "King" Rivera
Professional MMA Fighter, Boxer, and Kickboxer.
Competed in MMA, Kickboxing (K-1 & Glory Style), Boxing, Muay Thai, Brazilian Jiu-Jitsu (Gi), Submission Wrestling (No-Gi), and Wrestling.
Combined Record of 28-7-0 (Wins-Loses-Draws) – Brown Belt in Brazilian Jiu-Jitsu
2x Unified World Kickboxing Champion – National Kickboxing Champion
Glory, Lion Fight, and Friday Night Fights (FNF) Veteran
LFA, CFFC, and Shogun Veteran
Coaching for 8 years
Personal Training 10 years
Training in Martial Arts 16 years Available for Privates, Personal Training, and Nutrition Coaching.