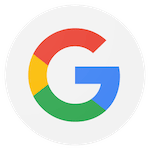 Lost 22lbs in the 6-week challenge
I did the 6 week challenge here and they are amazing! They gave me a meal plan to go off of, boxing gloves, 3 days a week I was able to do their fitness classes and a private fitness coach I was able to message and have by my side every step of the way. The challenge was to loose 20 pounds in 6 weeks and I lost 22! All of the classes are great and so are the coaches! They really help you stay motivated!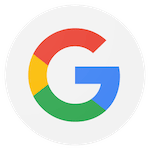 This place changed my life. Well really helped and supported me changing my own life. Unbelievable people attending and coaching. Overall wonderful experience. The best pain I've ever felt in my life. Help you with every aspect of it nutrition accountability workouts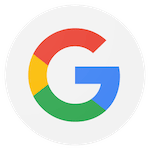 Seriously the best gym ever
Seriously the best gym ever My entire family goes to conquest My children do BJJ and I am advid fight fitter (pretty sure that's a thing) The instructors are down to earth and helpful with form. I really appreciate how much they help during the workout from form correction to keeping us all moving. This gym honestly has changed my life I've lost 12 lbs, I started back running, I've picked up heavier weights and I actually got my butt out of bed to exercise early. I'm a big believer of if it doesn't challenge you it doesn't change you
.. This is the place for challenge and growth Give them a try I guarantee you'll be hooked.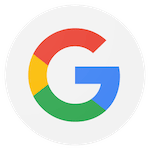 Great bjj instructors, feels like a family
Great bjj instructors, feels like a family. I'm learning a lot, getting in better shape while gaining useful skills and building friendships. I'm not sure how one could cram more goodness into one hour. Thanks very much!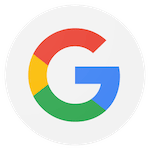 La La says "most supportive gym that I have tried"
Just finished my challenge! Whoo-hoo, I made it to my goal! BJJConquest has literally been the best and most supportive gym that I have tried. As someone who is a novice at working out, I was given direction and support that helped me conquer my fear of working out. Having them create a nutrition guide and being there when I had any questions or felt like giving up really helped me reach my goal. I really enjoyed my time here!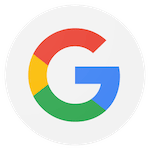 Got to roll with some old friends and it was very nice to see how successful Lance has become. He has the best facility I have have ever trained in. He has a great knowledge of the sport and he is very good at explaining and teaching concepts and techniques. All the guys at the gym were very welcoming and kept things very playful. Thank you again for the great experience.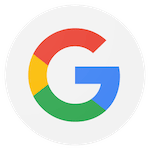 Just completed the 6 week challenge. This was an amazing experience. The facility was clean and environment friendly. The coaches were there with me every step of the way. Always pushing me to do better and to push myself a little further. The workouts were never the same, which prevented it from becoming boring.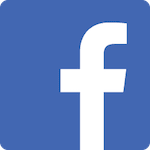 Love this place!! Feels like I'm part of a fitness fam here and I'm so grateful for being told about this place. It's not always easy to make it to classes or have the energy, but the feeling is the best right after I complete a class, EVERY TIME. Awesome instructors!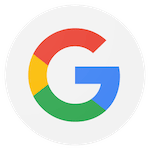 Conquest is a one of a kind gym. I have been going to gyms for 10+ yrs and have not gotten the results that I was able to achieve at Conquest. Everyone is friendly, from Staff to other members. Everyone is also willing to help you with whatever your goals may be. Not only has conquest allowed to me gain the results I was looking for, they also gave me the passion to better myself and continue to workout for a goal. I would and will recommend this gym to anyone who wants to get in shape, learn a BJJ, and the other martial arts that they offer.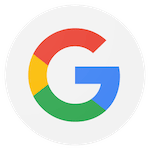 When I signed up for the six week challenge I wasn't sure that I'd see a difference in my body. We were all give meal plans with recipe books and needed to attend at least three classes per week.
I had never done a workout class and was used to working out alone or with a friend. Well the classes became something I looked forward to and the camaraderie pushed me farther than a personal trainer ever had. Conquest isn't a traditional gym, its a place where no matter what shape you are in you can go, learn, have fun and get fit. There are no machines and no mirrors. The energy level is high, the music pumps, and you get out what you put in. The classes were always different, focused on functional strength and the most physically demanding workouts I've ever done. It's been a few weeks since I finished and am still talking about Conquest to my friends.
After the six weeks I'd dropped 12 pounds, 10% body fat and gained 6 pounds of muscle. I was floored. No way did I expect those results in that amount of time. Conquest knows what they are doing and they give you all the tools you need to meet and exceed your goals. Give them a call and schedule your free class ASAP!!!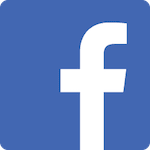 My daughter loves the Jiu Jitsu classes. The confidence gained during class has been evident throughout other activities outside the gym.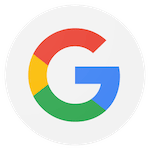 Signed up for the 6 week challenge and have seen good results. The classes are fun and there is a good variety to choose from from Fight Fit to BJJ. Coaches are patient and it's a very family friendly environment for new students. Great place to workout!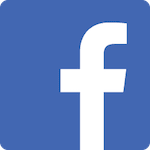 Did the 6 week challenge and lost 14 pounds and 5% body fat would highly recommend if you are ready to feel great everyday loose those extra pounds and have more energy. sign up you wont regret it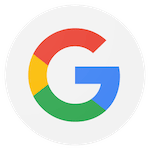 I needed something to kick start my workouts & decided to do the 6 week challenge! The accountability and structure is what I needed and exactly what conquest offers. Each class pushed me to my limits physically, however mentally I became more confident! I've noticed a huge difference in my body physically, I'm not stopping now! I joined as a member and I look forward to continue working on a better me! I highly recommend conquest and the challenge! The staff and members are wonderful, encouraging and help you see what you are capable of doing!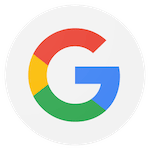 I joined Conquest BJJ as part of a 6 Week Fitness challenge. It has been an amazing journey. I've pushed my body further than I ever have— even during my athletic days; and I've absolutely loved every moment.
The coaches and instructors are all absolutely amazing! I have to shout out Jess, Ana, and Emily for all of their support, and dedication to ensure my success. Honestly, the entire staff here is comprised of some really great people, who are passionate about sharing their knowledge of health, nutrition, and fitness. They make you feel like family.
The classes are fun, and challenging. Each day there's something new! After the first week of classes, coupled with proper nutrition, I lost 9lbs! I've continued to loose lbs, and inches weekly since then. My clothes fit so loosely, that I'm now having to invest in a new wardrobe!
It doesn't matter where you are in your fitness journey, you'll be challenged to push your body to your max, and give your all each time. I honestly love this place. I would recommend anyone to come out; and try one class. I guarantee you'll be hooked!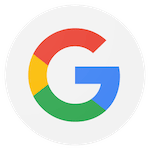 Joining this gym was one of the best decisions I have made. Getting involved in their Fight Fit 6-week challenge is the best way to immerse yourself in the culture and family... they not only take you through challenging and diverse workouts, but also give you the tools and support you need to be the healthiest, strongest version of yourself. And the program is very sustainable! There is a constant warm, humble atmosphere from the owners, coaches, and fellow members. No one is ever left behind, no matter what the skill level. Just a great place to be!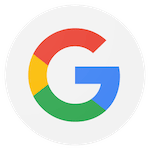 This isn't a GYM, It's a FAMILY!!! I originally went to Conquest for a 6-week challenge that they advertised. At first it's was like ooh ah another gym...ooh ah. That was UNTIL my first class 😁 after that I was/AM hooked for LIFE!!! Not only are the instructors/trainers friendly, knowledgeable, and welcoming but so was every single other member. Everyone is so welcoming, encouraging, and all around AWESOME!!! If you have one free hour you NEED to stop at Conquest for a look at what you have been missing. Take my word you'll be hooked too!!! 😁😁😁